#1 POLAND
Poland is becoming an increasingly popular holiday destination for travellers of all ages. It offers a unique blend of historic architecture, charming towns, and breath-taking landscapes. This country offers loads for outdoor enthusiasts, with its stunning parks – including the world-famous Babia Góra National Park and the Bielańsko-Tyniecki landscape park – as well as opportunities for kayaking and rafting in its numerous rivers and lakes. Additionally, Poland's Baltic coastline is perfect for those looking to relax on a beach, swim in the sea, or enjoy water sports like windsurfing and kitesurfing. With so much to see and do, Poland truly has something for everyone.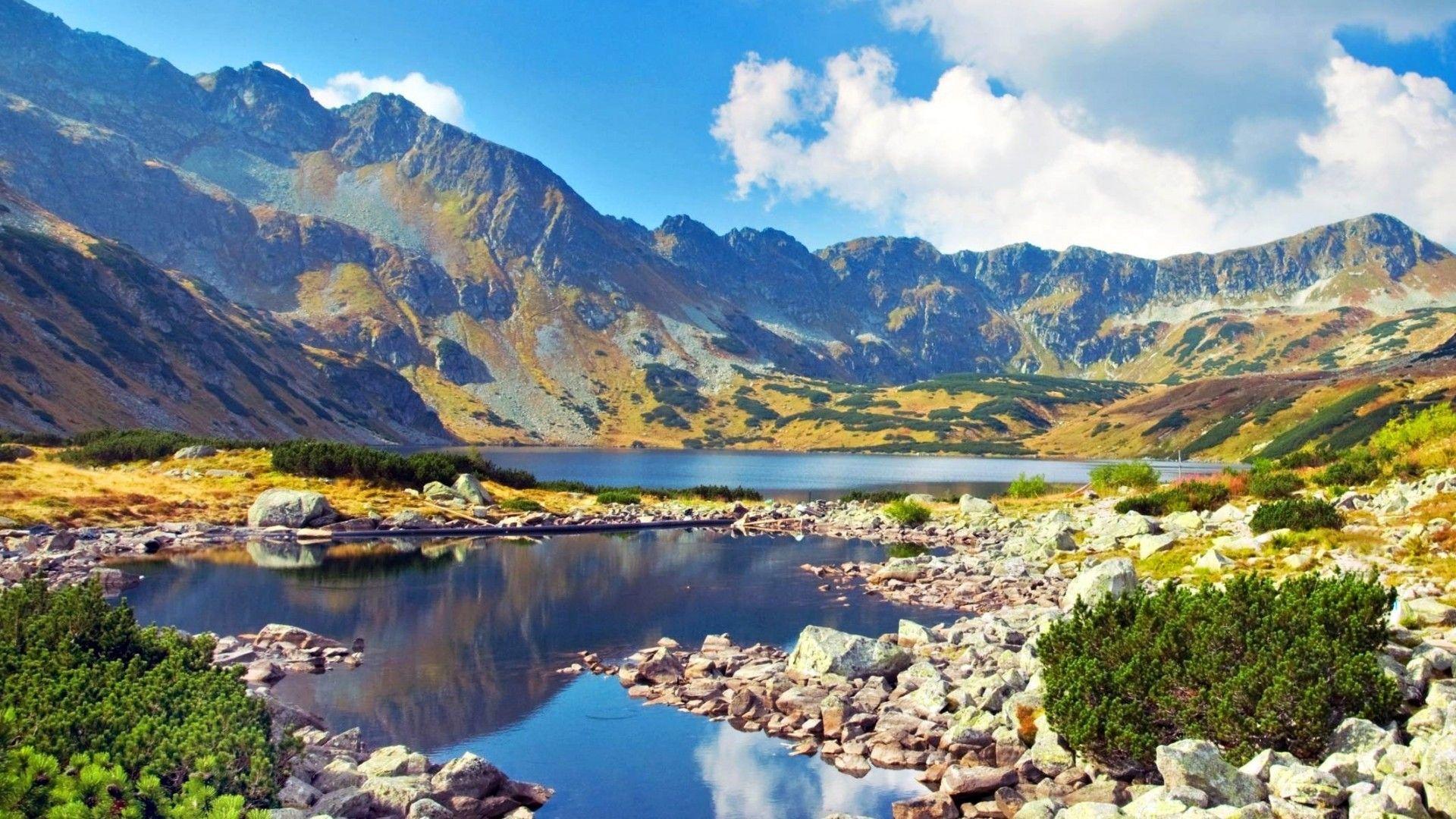 #2 GREECE
Ready to dive into paradise? Greece is renowned for its stunning beaches, and for good reason. The country features approximately 10,000 miles of coastline, and its beaches offer crystal-clear sky-blue waters, golden sands, and stunning scenery. From the famous party-beaches of Mykonos to the quiet seclusion of Crete's bays, Greece's beaches have it all. Beside this, Greece is a country that is steeped in ancient history and mythology. It is home to some of the world's most famous landmarks, including the Acropolis in Athens and the ancient ruins of Delphi – making it a wonderful choice for travellers looking for a rich cultural experience alongside their beach-centred vacation.
#3 GERMANY
One of the must-visit destinations this summer is the German city of Berlin. If you are planning your next vacation, Berlin should definitely be on your list. The vibrant and diverse capital city of Germany has something for everyone, from fascinating history to exciting nightlife. Berlin is also home to some of the world's most famous landmarks, including the iconic Brandenburg Gate, the Berlin Wall, and the Reichstag building. Berlin is an incredible city that offers plenty of unique experiences, yet, it is only one aspect of Germany's rich culture and identity. Germany as a whole is a diverse and dynamic country with a wealth of attractions and destinations that cater to all types of travellers – making it a top choice for those looking for a memorable summer vacation.
#4 FRANCE
France is a country that is often at the top of the list when it comes to European destinations, and for good reason. This beautiful country is known for its stunning architecture, world-class museums, charming villages, and of course, its famous cuisine. France is the perfect destination for foodies, offering a diverse range of experiences that cater to all tastes and budgets. Beyond the food, France has a lot to offer travellers of all interests. They have a rich cultural heritage and history that is evident in their many historic landmarks, including the Eiffel Tower, the Palace of Versailles, and the Notre-Dame Cathedral. Whether you're interested in history, culture, food, or outdoor adventures, France is a destination that should not be missed.
#5 CZECHIA
The Czech Republic is another great holiday destination this upcoming summer. It is home to beautiful castles, stunning countryside and a rich cultural heritage that spans centuries. Known for its historic architecture and vibrant lifestyle, Czechia offers an adventure-filled vacation that is sure to capture the hears of travellers from all over. In addition to its scenic towns and natural beauty, the Czech Republic is famous for its world-renowned beer and delicious food. Visitors can enjoy a pint of local beer at a traditional Czech pub or try some of the most unique Czech dishes such as Knedlíky, Svíčková or Chlebicky. The Czech Republic is a must-visit destination for anyone seeking a unique and unforgettable European experience.
Are you dreaming of staying in Europe for as long as you want… but don't know where to start? Let our team of citizenship experts help you explore your options and make that dream a reality!